DreamRyde is a New England based duo consisting of vocalists/song-writers/producers Roman & LoGoz ("L.G."), who have been creating music and performing together for over 10 years. While gaining ground in the New England Hip Hop music scene, their vision to develop a big one-of-a-kind cross-genre group with a live band came to life in 2008. DreamRyde's shows are always packed with electrifying entertainment and diversity, showcasing amazing female vocal artists and a talented high-energy live band.
DreamRyde combines tradition and innovation by using live instrumentation infused with elements of Hip Hop, R&B, Dance, Electronic & Rock. Their signature sound will stimulate your mind, body, and spirit. The group's performances are well known to be non-stop, exciting, soulful and melodic.
Be sure to check out the music video for DreamRyde's latest single "Lost For Words" and subscribe to their YouTube channel.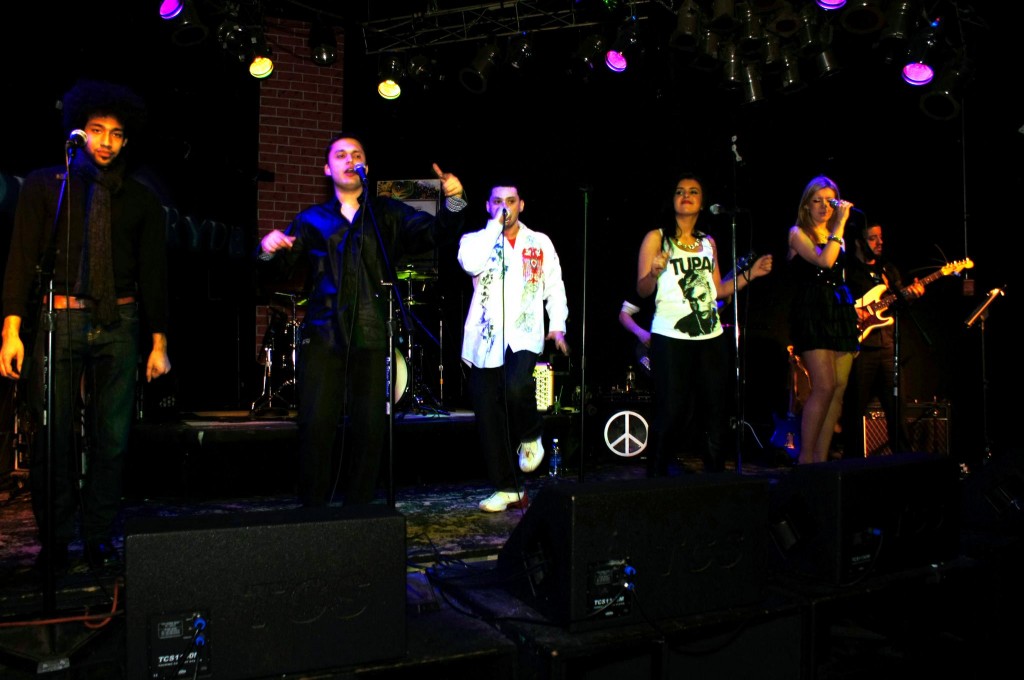 From left to right: KAZ (Backing Vocals), LoGoz (Vocals/Synth), Roman (Vocals), Íva (Vocals), Anastasia (Vocals)